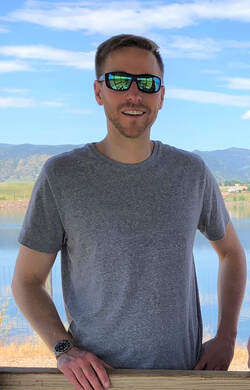 South Metro Land Conservancy is pleased to announce the election of Scott Melin to the organization's Board of Directors.
Scott is an attorney with the Bagley Law Firm and a 2018 graduate of the Littleton Leadership Academy. He was born and raised in Littleton. In fact, five generations of his family have lived in Littleton from his great-grandmother to his young daughter and son. Scott's wife, Marcy, is a school counselor in early education in Littleton Public Schools. Her great-grandfather was Samuel Culp, who built the historic "Culp Block" of buildings in downtown Littleton. 
Scott grew up fly fishing in the streams and playing in the mountains around his parents' cabin near Deckers, and he has backpacked the 500-mile Colorado Trail from Denver to Durango. Scott is a former CSU Cooperative Extension Master Gardener and enjoys his plot in Littleton's Pea Patch garden. He's an avid birder and spends as much of his spare time as possible in South Platte Park.
​
SMLC welcomes Scott to the Board!